Wondering if you should take the kids to RuPaul's DragCon LA? We say: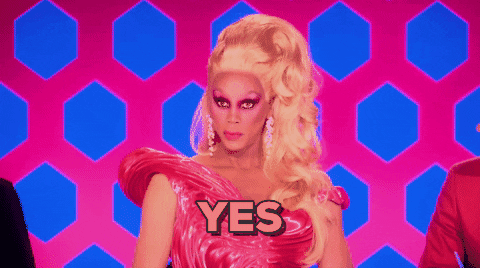 All are welcome at RuPaul's DragCon, where we celebrate inclusivity and acceptance with drag lovers no matter their age. We're all family here, and that's why we cater to younger attendees with a slate of kid-friendly activities and Kid Zones throughout the three-day event.
Kids ages 10 and under are free when accompanied by an adult with a ticket to DragCon. The kids' ticket will grant them the same access to DragCon as the adult's ticket level, but keep in mind that it does not include VIP perks (kids will be let in during VIP hours if the adult has a VIP ticket).

Kid Zone
RuPaul's DragCon is fun for the whole family! Join us in the Kids Zone, our family-friendly gathering space which features fun activities such as a bounce house, coloring, and so much more!

Story Time
There will be multiple Drag Queen Story Hours throughout the weekend. Sit down, relax, and get some learning in, as queens and other performers read children's books out loud.

Kids on the Main Stage
If your little one needs to release some energy, the Main Stage is where all the fun is at! Show off your family's looks at the Kids Fashion Show or dance the day away at RuPaul's DJ Set.

Plus So Much More!
From watching live performances, to taking photo ops with queens, there are tons more activities for the family to participate in!
So, what are you waiting for? Grab your tickets now to make lasting memories for the whole family!