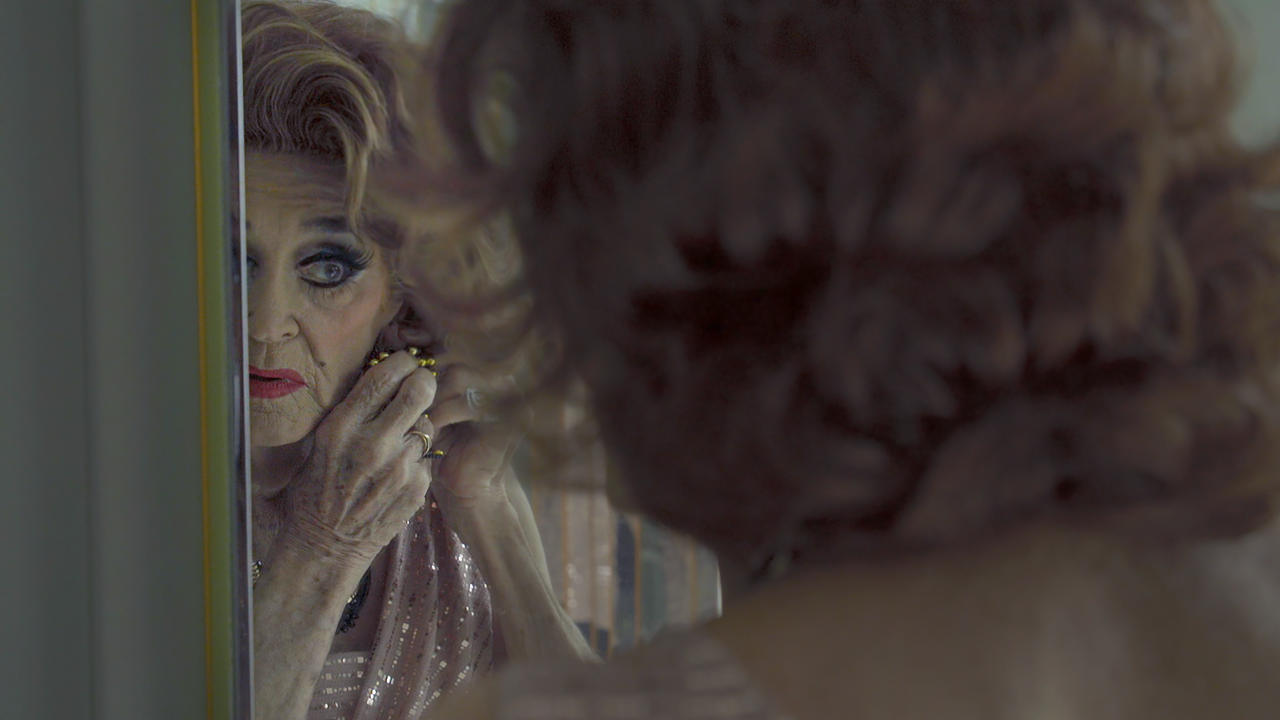 A box found in an abandoned Los Angeles storage unit unearths a time capsule of correspondences from a forgotten era: the underground drag scene in '50s-era New York City. The letters reveal a hidden world in a time when being openly gay was taboo and performing in drag was a potentially dangerous avocation. Told through firsthand accounts of those involved combined with newly discovered footage, the film casts a long-overdue spotlight on the unsung pioneers of drag, and illuminates their personal experiences—both inspiring and tragic.
P.S. Burn this Letter Please is a touching story of friendship and perseverance formed around the brave individuals who overcame insurmountable risks in pursuit of their passion. Directors Michael Seilgman and Jennifer Tiexiera craft an unforgettable documentary on a topic that is still painfully relevant, while exposing a missing piece of LGBTQ+ history. They also reveal the true identity of the mysterious recipient who, over the course of decades, conserved a private archive of letters.
Now you can watch it on Discovery+ (Discovery Net's new app)!
Michael Seligman and Jennifer Tiexiera are passionate storytellers who bring stories about underrepresented people to the forefront. The two joined forces to make their directorial debuts in P.S. Burn This Letter Please, which shows LGBTQ+ life in the pre-Stonewall era.