Big Freedia will be performing at the evening concert series at the virtual 2020 ESSENCE Festival of Culture on Saturday, July 4th starting at 7 p.m. (EST).
"Join me in raising your voice to support economic and health equality for black and brown communities through the Unstoppable Coalition," she said.
The ESSENCE Unstoppable Collective, a $100 million public-private-NGO partnership, is an equity and justice benefit initiative for sustained change. While short-term relief efforts and emergency funding have helped bridge immediate needs through recent challenges, addressing the root issues of economic inequities and systemic injustice in new ways with new action is required for the long-term sustainability of Black and Brown communities. Thus, through unprecedented alliances with city, corporate and non-profit partners and via public donations, the ESSENCE Unstoppable Collective will raise funds through the New Voices Foundation, a 501(c)(3) organization guided by its PACE (Purpose.Access.Capital.Expertise) model, to support and impact four key pillars driving racial equity in America – economic parity, health equity, education equality and equal justice.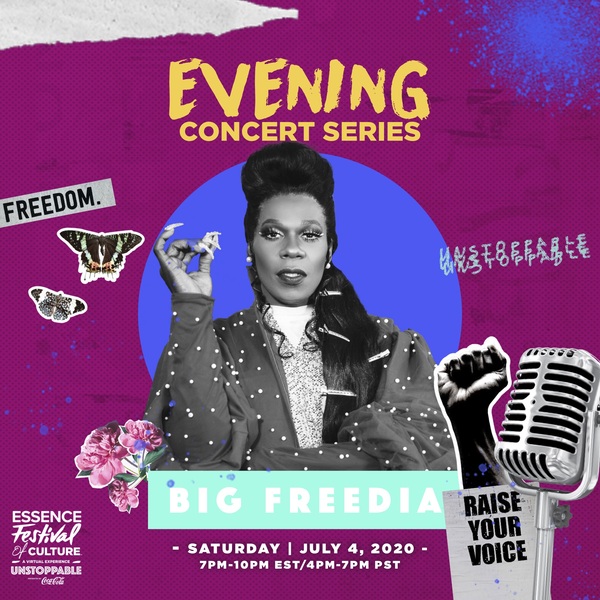 Freedia has been working on many projects amid the pandemic, including the new film Freedia Got a Gun, our documentary where the New Orleans bounce legend uses her platform to raise awareness about the complexities of gun violence, a nationwide epidemic that continues to disproportionately harm Black communities. For more information about the film, click here.