It is an event that seems sure NOT to unite America, Trump will deliver a speech from the Lincoln Memorial on July 4, ahead of the fireworks
The D.C. City Council tweeted its disapproval emphasizing the city's concerns about the damage military equipment might do to city roads.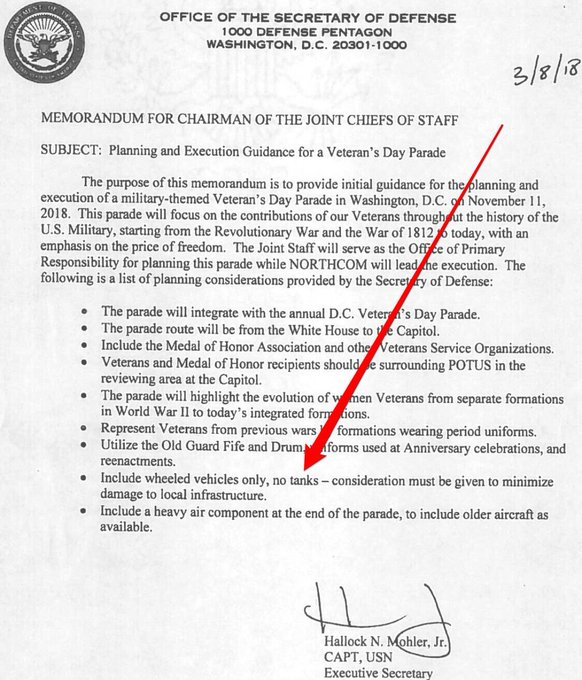 The Washington Post reported that the Department of the Interior diverted nearly $2.5 million in fee revenue meant to improve national parks to pay for the nation's 243rd birthday party.
Trump tweeted that Phantom Fireworks and Fireworks by Grucci had generously donated to
"Thanks to 'Phantom Fireworks' and "Fireworks by Grucci" for their generosity in donating the biggest fireworks show Washington D.C. has ever seen. CEO's Bruce Zoldan and Phil Grucci are helping to make this the greatest 4th of July celebration in our Nations history!"
Singer/songwriter Carole King tweeted a cartoon to assure her fans that she will perform at the traditional celebration on the Capitol lawn before the fireworks, but NOT participate in Trump's "political rally." 
"the biggest fireworks Washington D.C. has ever seen." 
Sen. Mark Warner, D-Virginia, hit the transfer of Interior funds on Twitter in light of the department's maintenance backlog of nearly $12 billion.
White House economic adviser Larry Kudlow told reporters,
"I don't get it. This is a "celebration of our country, our freedom, our leadership … If it costs a few bucks, so be it."
The White House distributed VIP tickets only to Republican organizations and military families, who will have admission to an area closest to the Lincoln Memorial. An RNC official said in a statement,
"It's standard practice for the RNC to receive a small number of tickets to events just as the DNC did under Democrat presidents. This is routine for events like the White House Christmas Open Houses, Garden Tours in spring and fall, etc."
An official at the Democratic National Committee said the DNC received no such tickets. But White House counselor Kellyanne Conway told a reporter who asked about the RNC tickets Tuesday,
"This is a public event. It's open to the public. The public is welcome to come."
The anti-war group Code Pink plans to fly the infamous orange baby Trump Blimp.
The Washington Post art and architecture critic Philip Kennicott wrote,
"In the long arc of Trump's public career, there isn't a shred of evidence that he understands who Lincoln was, what he stood for and how he accomplished it."
#WhatHeSaid
The cost of our great Salute to America tomorrow will be very little compared to what it is worth. We own the planes, we have the pilots, the airport is right next door (Andrews), all we need is the fuel. We own the tanks and all. Fireworks are donated by two of the greats. Nice!

— Donald J. Trump (@realDonaldTrump) July 3, 2019
We have said it before, and we'll say it again: Tanks, but no tanks. (PS: The @DeptofDefense agrees, see highlighted area below) pic.twitter.com/ock2EORKNz

— Council of DC (@councilofdc) July 1, 2019
June 28, 2019
Tomorrow: the greatest Fourth of July celebration in our Nation's history. pic.twitter.com/9Rw3cvoikx

— The White House (@WhiteHouse) July 4, 2019
Tomorrow will be a fantastic Fourth of July celebration with increased access across the National Mall! Thanks to a generous donation, Americans will be treated to the biggest fireworks display ever in our Nation's capital.

1600 Daily: https://t.co/A68ueVC88u pic.twitter.com/33oBdk97hE

— The White House (@WhiteHouse) July 3, 2019
(via Review Journal)