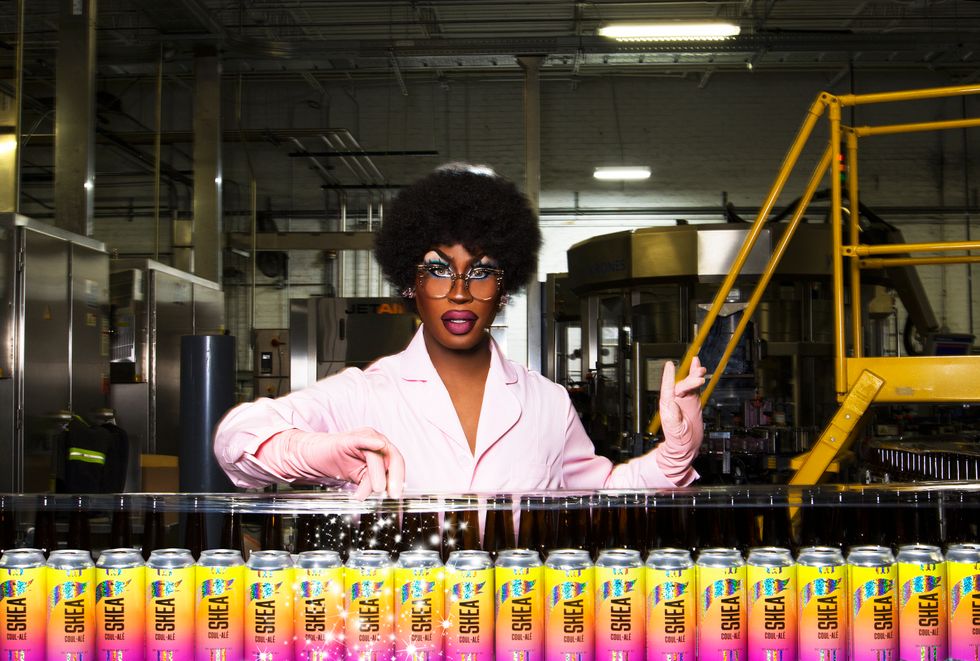 She's here, she's queer, and she's a beer! Now you can sip like a queen this summer with Shea Coul-Alé by RuPaul's Drag Race Season 9 and All Stars 5 super queen Shea Couleé, in collaboration with DoStuff Media and Chicago's very own Goose Island Beer Co.
"This beer has everything: sparkles, lemony wheat flavor, dry-hopped brightness, and a rainbow can that'll command the spotlight in any room," said Goose Island Beer Co. This extra special ale is a part of their Drag a Beer Pride campaign.
A portion of all profits from this beer will go toward Couleé's charity of choice, Chicago-based TransTech, a training academy and creative design firm that contracts transgender workers, supports them, and equips them with technical training and empowerment. TransTech was founded by Pose superstar and activist Angelica Ross.
Shea Coul-Alé can be pre-ordered beginning June 3rd on Goose Island Beer Co.'s website. Chicago locals can purchase it in select stores, and it will be more widely available June 8th!
Be sure to watch Shea compete for a spot in the Drag Race Hall of Fame on the new season of All Stars 5 on VH1 and WOW Presents Plus on Friday, June 5th at 8/7c.
Photography: Adam Ouahmane (Courtesy of Shea Couleé)