Every year, people flock to San Diego to see what Comic Con will display and premiere. This year is no different! Already, the tweets and photos emerging from day one look so cool and have everyone anticipating what could be next.
Various tweets from the first day's festivities are giving me major #FOMO. I've collected the best tweets that will  make you feel as if you're there in our #SDCC round up!
The cast of the Kingsman tweeted this awesome selfie after Halle Berry downed a LOT of whiskey:
Cheers from Comic Con! And a whole sea of newly knighted Kingsman. Almost too much attractiveness for one photo. #SDCC2017 pic.twitter.com/1pQfqQUDIc

— Kingsman (@KingsmanMovie) July 20, 2017
Fans of Barb from Stranger Things got to finally pay their respects to one of the most stand-out characters of the series:
Stranger Things #SDCC17 exhibit part two: pic.twitter.com/z43unf5TJR

— Adam McMorris (@mcmorris_adam) July 20, 2017
Fans got to see every helmet from the Marvel Universe on display – I am loving Loki's uniform, also on display:
Helmets of the Marvel Cinematic Universe #SDCC17 pic.twitter.com/LWjjoRJnsJ

— TGC SDCC 17 (@TheGeeksCore) July 20, 2017
One movie/novel I'm equally geeked out about is Stephen King's IT! September needs to hurry up:
#SDCC17: Stephen King's IT – Wicked Props on Display! https://t.co/fatx8amCPt pic.twitter.com/NoxfC6xJFP

— Dread Central (@DreadCentral) July 20, 2017
The cast of Preacher looked like they were having the time of their lives during their Preacher photo call:
Possible possession at #PREACHER #SDCC2017 @grahammctavish pic.twitter.com/JZ0upzru15

— Cheri Barner (@CheriBarner) July 20, 2017

While Aubrey Plaza and Adam Scott had a mini Parks and Recreation reunion while supporting Legion and Ghosted, respectively :
We're here for this #ParksandRec reunion during #SDCC2017! 😍 #AubreyPlaza #AdamScott pic.twitter.com/y6trUZ3RmC

— Aubrey Plaza Online (@aubreyplazanet) July 20, 2017
Making his way to the Bright panel (which will premiere on Netflix on December 22nd), Will Smith looks like he's down for a good time, any time!:
Will Smith makes a very excited #SDCC2017 entrance pic.twitter.com/2CR3KF2PFc

— Seth Kelley (@SethMKelley) July 20, 2017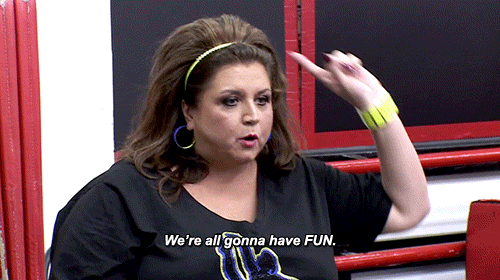 Are you attending Comic Con 2017? Let us know what you're looking forward to!
[Image via Outlander Twitter.]