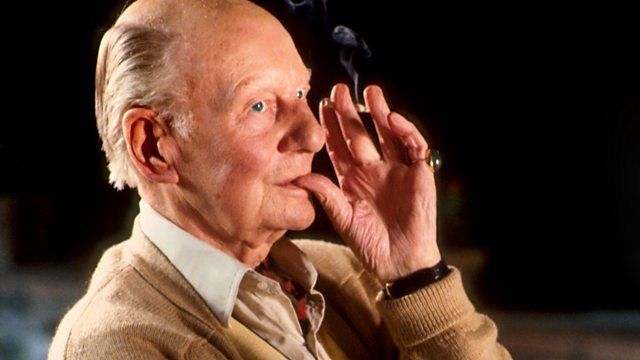 Most people probably remember him for his Academy Award-winning performance as Hobson, Dudley Moore's acid-tongued butler in the film Arthur (1981), but he was so much more than that. John Gielgud turned down the role several times, finally accepting it only when the salary offer was too good to pass up. It was originally intended for David Niven or Alec Guinness.
The film was written and directed by Steve Gordon. In it, Moore plays Arthur Bach, a New York City billionaire drunk on the brink of an arranged marriage to a wealthy heiress. He ends up falling for a working-class girl from Queens played by Liza Minnelli. It was the only film directed by Gordon, who died the next year from a heart attack at 44 years old.
A box-office hit, the film earned over one hundred million domestically, the fourth-highest grossing film of 1981. Its theme song, Arthur's Theme (Best That You Can Do), co-written by Christopher Cross, Burt Bacharach, Carole Bayer Sager and Peter Allen, and performed by Cross, won an Oscar.
Gielgud's role of Hobson is played by Helen Mirren in the very unnecessary 2011 remake.
Was Gielgud slumming when he made this movie? I don't know, but he makes the whole thing very special.
He was more romantic than Laurence Olivier and more sensitive than his closest peer, Ralph Richardson. Gielgud was the greatest Shakespearean performer of the 20th century. His portrayal, as a very young man, in the title role in Hamlet, is considered the greatest of all time. He is a favorite of the theatre world and a personal acting idol for me.
Gielgud is one of only a handful of entertainers to be an "EGOT" having been awarded an Oscar, Emmy Award, Grammy, and Tony Award. Known for his beautiful delivery, he was called the "voice that wooed the world". He was still acting on stage at 90 years old and he now has a West End theatre named after him.
On stage, Gielgud had his act together, but for half of his time on earth, his private life was a big old mess. His career was almost ended by his gayness at a time when being a queer was a crime. Today, when it is perfectly legal to indulge in some dude-on-dude action in Britain, it is difficult to imagine that gay men were taking enormous risks to be together just 40 years ago. Back then, sex between men, even performed in total privacy, could lead to ruined careers and years in prison.
At the very apex of his acting success, an incident in Gielgud's life so crippled him that he contemplated suicide. In 1953, after a rehearsal for his lead role in A Day By The Sea, the then 49-year-old actor had cocktails with friends and afterward went on the prowl for an encounter with another man. He visited one of London's infamous underground public bathrooms. Gielgud had done this before, but this time he was arrested by a Scotland Yard officer picked for his good-looks and assigned to the urinals for the purposes of the entrapment of poofsters.
During that era, The Home Secretary of England had called gay people "A Plague Over England". He vowed to wipe out homosexuality before it destroyed the British Empire. You know how gays can ruin a civilization. The police arrested more than 10,000 gay men a year, and poor clueless Gielgud was one of them.
Gielgud, born into a famous theatrical family, never had any doubt that he preferred the company of other gentlemen. One of his first acting jobs in the 1920s was to understudy the very gay Noël Coward, and he knew the score. In 1926, during the run of Coward's play The Constant Nymph, Gielgud had his first serious romance with fellow actor John Perry, who gave up his own promising stage career to live with his much more successful lover.
Gielgud's gayness was common knowledge in the acting community, but audiences only knew of his astonishing talent. After his Hamlet became a box-office sensation in 1934, British theatre-goers idolized him. Other accomplished British actors like Alec Guinness, Edith Evans and Richard Burton thought he was simply the very best.
In 1953, the year of the Elizabeth II's coronation, Gielgud was nominated for a knighthood. He was at the very height of his remarkable career. He was directing himself in a new production, and he had a new boyfriend, interior designer Paul Anstee. Despite his new knighthood and being one of the most celebrated actors on the planet, there he was, arrested and charged with "persistently importuning men for immoral purposes".
Despite his high profile, Gielgud was not recognized when he was arrested. He was fined and urged to seek a doctor's help for his perverse sex life, a common recommendation back when being queer was considered a medical problem. Unfortunately, a reporter from the London Evening Standard happened to be in court during his hearing and recognized the actor's magnificent voice. On his way to rehearsal that same afternoon, Gielgud saw his own name on the front page of a newspaper.
The humiliation was too much for Gielgud. A noted politician called for him to be horsewhipped in the street after first being stripped of his knighthood. But, his fellow cast members were very supportive, and when the new play finally opened, Gielgud's adoring fans proved supportive and they very enthusiastically applauded his performance. That little bit of vindication was not enough for poor Gielgud; just five months into the run, he had a nervous breakdown and left the play.
The United States of America's government denied Gielgud a visa to tour his famed production of The Tempest around our beautiful country.
Gay choreographer, Frederick Ashton. denounced Gielgud as having "ruined it for us all". As if he had not suffered enough, by the late 1950s, Gielgud's acting style had fallen out of style. Yet, instead of going away, he smartly adapted and continued to work in the more modern theatre, performing in the works of experimental writers such as Harold Pinter and Samuel Beckett. Gielgud worked on stage and in films into his 90s.
He made his first film in 1924 and he had big successes like the movie version of Julius Caesar (1953), yet he did not begin a regular film career until he was in his 60s. Gielgud appeared in more than 60 films, receiving his first Academy Award nomination for playing Louis VII of France in Becket (1964), and then another for playing Pope Pius V in Elizabeth (1998). As Hobson in Arthur, he won an Academy Award and a Golden Globe Award. He also won BAFTAs for Julius Caesar, and Murder On The Orient Express (1975). He had roles in three films in 1997 when he was 93 years old, including playing the piano tutor in the film Shine, which brought him SAG and BAFTA Award nominations.
My favorite Gielgud film performance is in Providence (1977), the very best David Lynch film not directed by David Lynch. It is insanely well-acted by Gielgud and Dirk Bogarde, Ellen Burstyn, David Warner and Elaine Stritch, directed by Alain Resnais from a screenplay by David Mercer. It explores the processes of creativity through a portrayal of an ageing novelist, played by Gielgud, who imagines scenes for his latest novel which draw upon his past history and his relationships with members of his family. The film won the 1978 César Award for Best Film.
In the 1980s, Gielgud appeared in 20 films, including The Elephant Man (1980), Chariots Of Fire (1981), Gandhi (1982), the latter two winning Academy Awards as Best Picture; The Shooting Party (1984) and Plenty (1985). Plus Wagner (1983) which was the only film in which Gielgud, Richardson, and Olivier played scenes together. Gielgud accepted small roles in films of little distinction while not damaging his own reputation. He said:
"They pay me very well for two or three days' work a month, so why not? It's nice at my age to be able to travel all over the world at other people's expense."
Sweet revenge, Gielgud's career enjoyed a real renaissance in his old age. He even achieved respectability for his love life. At a exhibition at the Tate Gallery in the 1960s, Gielgud bumped into artist Martin Hensler, who was 30 years younger and shared his love of gardening. They fell for each other and remained a couple for the next 40 years. They died just two weeks apart from each other.
"You can be good in a good movie, you can be good in a bad movie, you can be bad in a bad movie, but never, ever, be bad in a good movie."