New York City nightlife and fashion icon, Susanne Bartsch, is coming to our rescue by making sure we stay fabulous during quarantine with some extra exciting online parties, and sis, you're invited!
Party in your bedroom, living room, or even rooftop! Join New York City's vibrant queer nightlife creatures from anywhere in the world.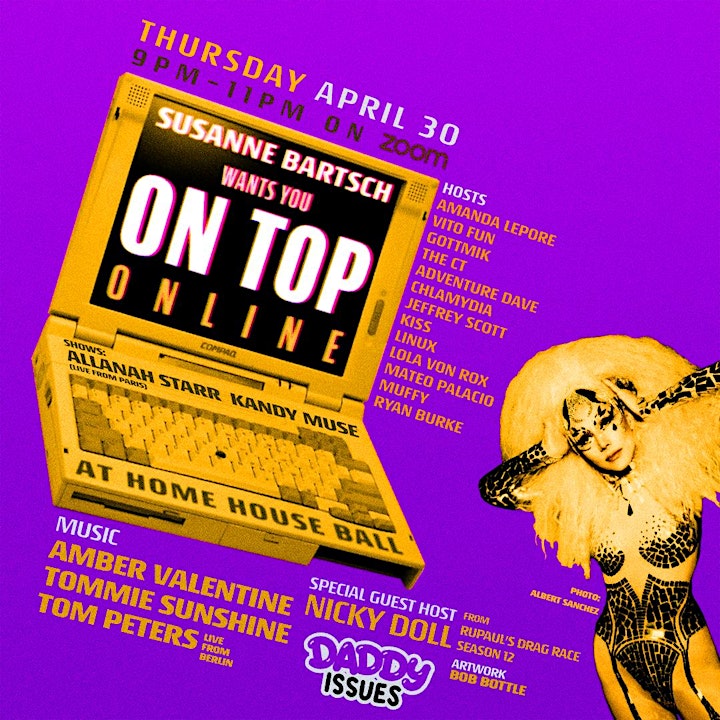 Get your tickets to the weekly Zoom party here. Your personal room code will be sent directly to your email at 6:30PM and 9:00PM on Thursday nights!
BARTSCHLAND STRIP DOWN – A digital entertainment experience of XXX-rated affairs
Bartschland's community of eclectic and eccentric artists keep the spirit of underground performance art alive during COVID-19. Experience megabyte-sized glimpses into the lives (and living rooms) of legendary nightlife superstars. Support our community and access exclusive content, never-before-seen archive footage, and intimate new material. Subscribe here to get in on all of it.
For more information, be sure to follow @bartschland on Instagram!