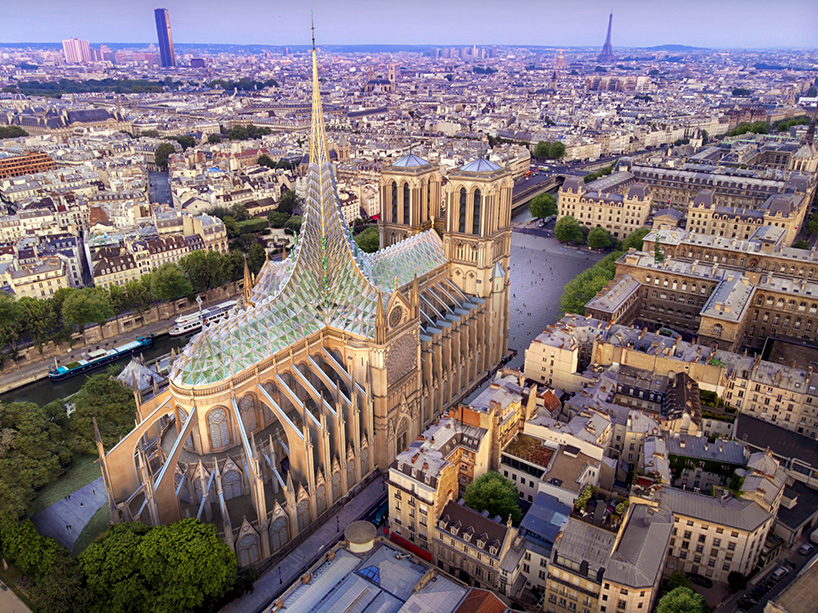 Paris-based architect, Vincent Callebaut, in the aftermath of the devastating fire that ravaged Notre Dame cathedral, has a beautiful new proposed design featured by Design Boom. Callebaut says,
"We advocate for an exemplary project in ecological engineering that feels true to its time and avoids a pastiche architecture that turns the city into an open-air museum.

Transparency, sharing, and openness to our society's development: such are the ideas conveyed by this new, diaphanous forest of notre dame, outlining the new face of the church in the 21st century."
He titles the design Palingenesis, which comes from the greek word for 'rebirth'. It aims to unite the entire building, from the four gables, the original geometry of the 30 foot high attic has been included and the new wooden frame is covered with a three-dimensional crystal glass canopy.
Plus, the cathedral's restoration would make the historic structure produce more energy than it consumes.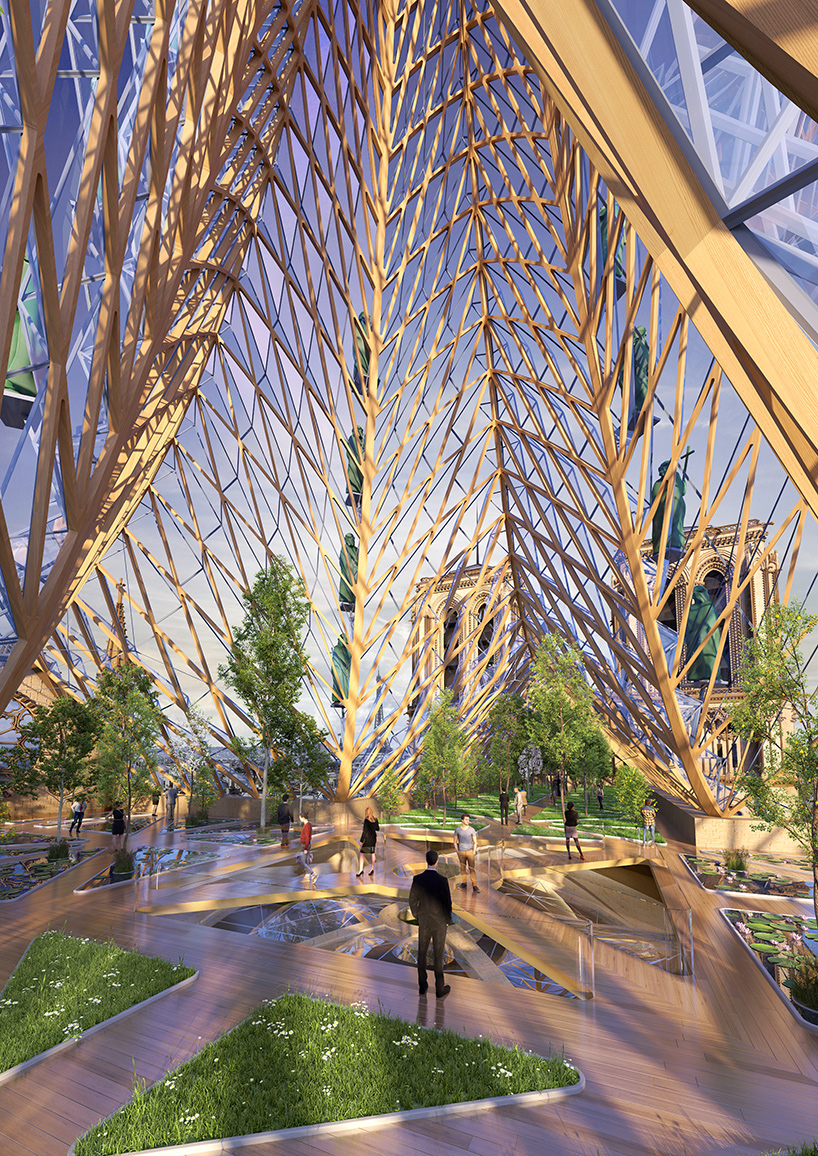 According to Design Boom,
The new wooden frame is covered with a three-dimensional crystal glass canopy subdivided into faceted diamond-shaped elements. these crystals consist of an organic active layer, made of carbon, hydrogen, nitrogen and oxygen, which absorbs light and transforms it into power. This energy, stored in hydrogen fuel cells, will be directly redistributed throughout the cathedral. to avoid any greenhouse effect, the structure's crystalline scales open to allow a natural air flow towards the top of the spire which mimics a wind powered chimney.

Devoted to contemplation and meditation, the project features a garden cultivated by volunteers and charitable associations to help the most deprived and homeless Parisians. Callebaut estimates that up to 21 tons of fruits and vegetables could be harvested and directly redistributed for free each year, with a weekly farmers' market held on the cathedral's forecourt.
Callebaut explains further.
'Circular economy, renewable energies, inclusive social innovation, urban agriculture, protection of biodiversity, without forgetting beauty and spiritual elevation: our reconstruction project feeds on such values to deliver a deep, conscious meaning."
Radical, self-sustaining and beautiful. What's not to love?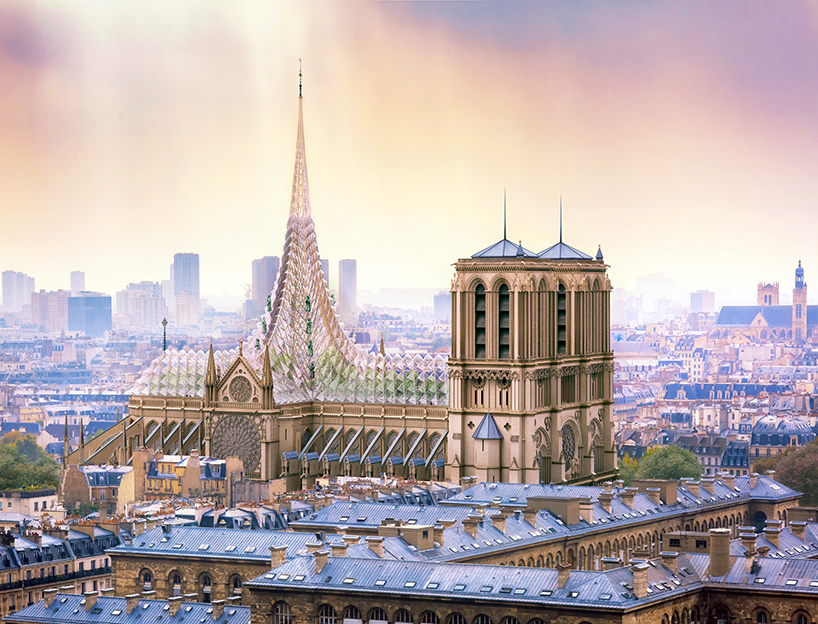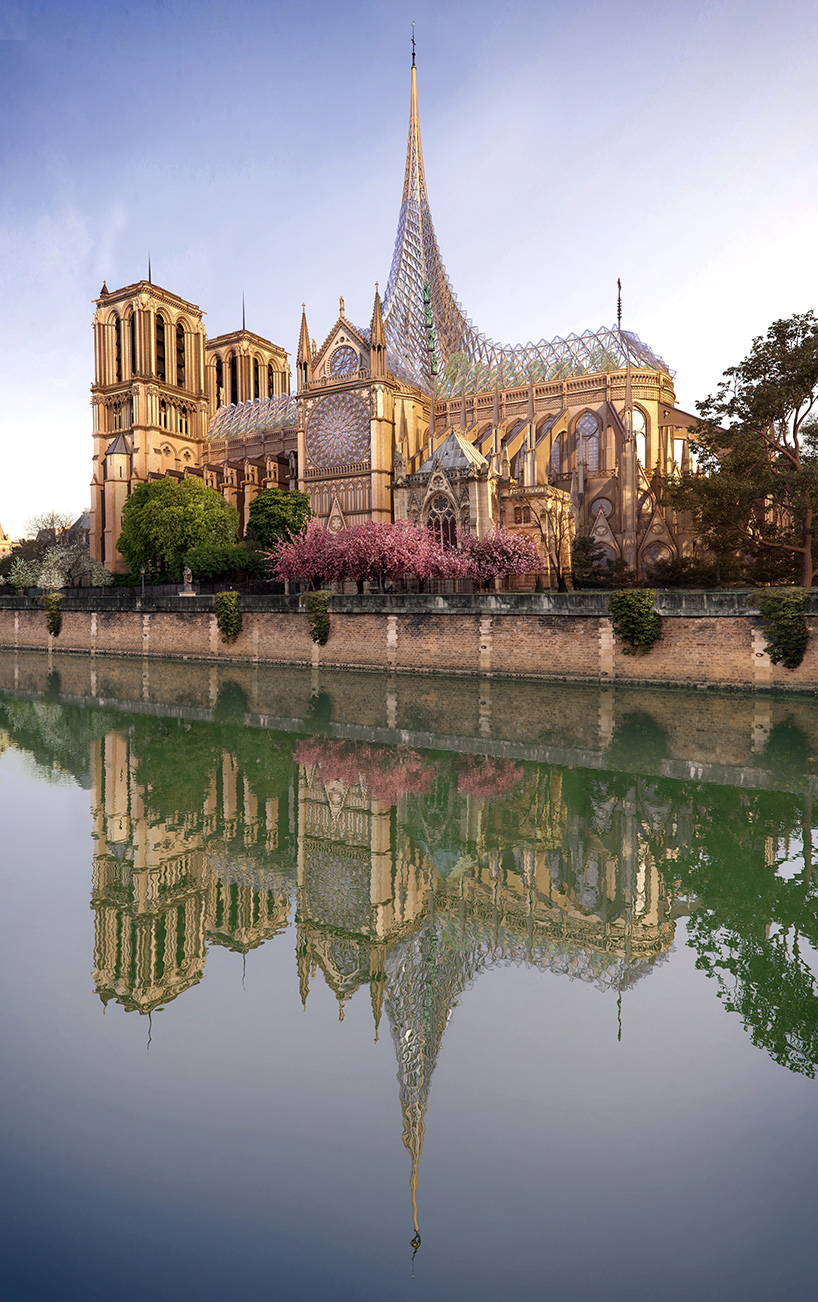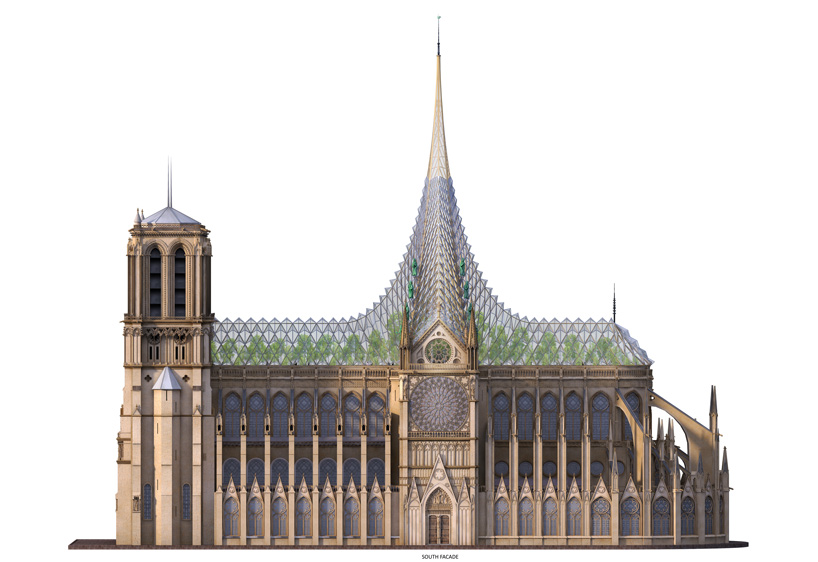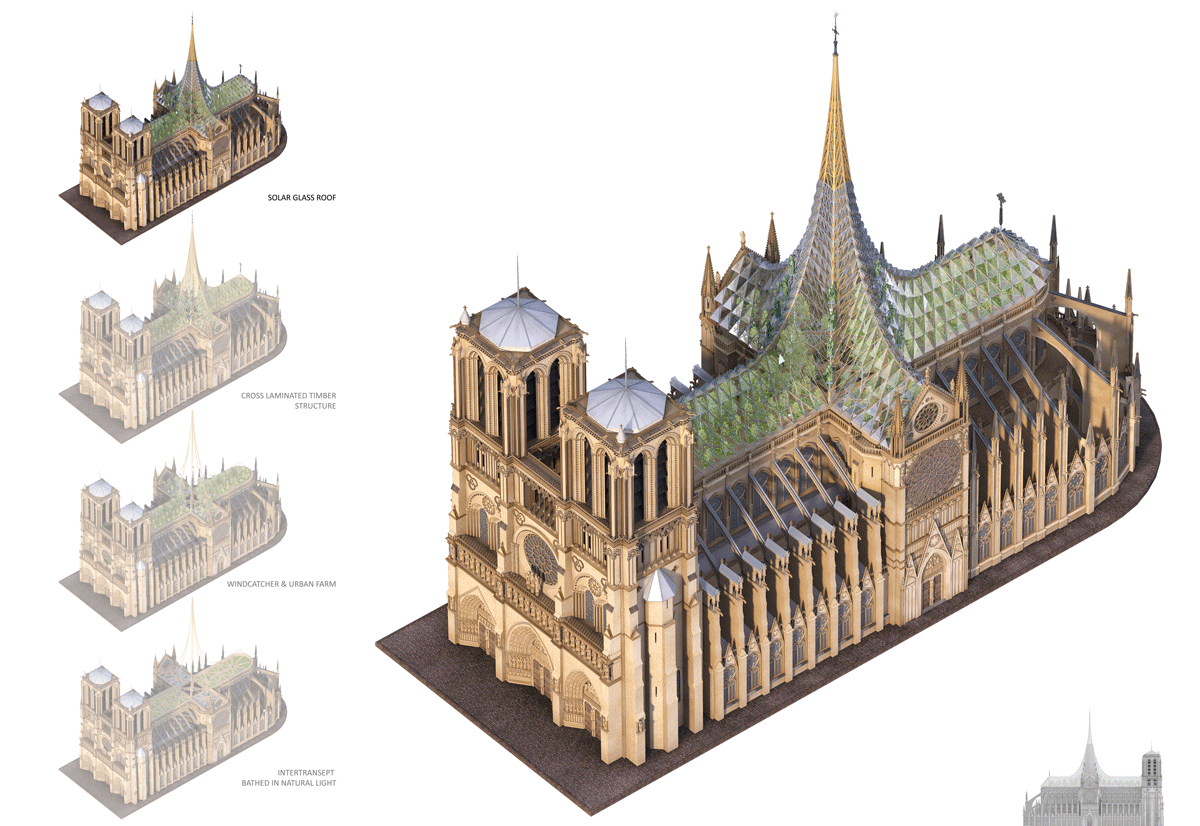 (Images, Vincent Callebaut Architectures; via Design Boom)