Get ready for the new edition of the novel Party Monster by James St. James, featuring a new afterword by the iconic Club Kid himself.
Brilliant, surreal, and macabre, Party Monster caused a sensation when it was first published in 1999. Celebutante James St. James was a founding member of the group dubbed Club Kids in '90s New York. Infamous for their bizarre costumes, makeup, and decadent lifestyle, they inhabited a legendary era of the city's nightlife.
A surprisingly funny and touching memoir"

New York Post
A vastly entertaining, scarily well-written, and horrifically funny book…even at its most gruesome"

Baltimore Sun
It is the best book I have ever read….it's Our Lady of the Flowers with thigh-slapping humor. A lovely and horrible discourse on death"

Simon Doonan, New York Observer
Party Monster is one of the wildest entries in the true crime genre. It's something of an unstoppable ketamine fuelled juggernaut. It's a hilarious and often outrageous portrait of a monster. And James St James tells it all so, so well"

Goodreads
Party Monster is now available for all UK huns to pre-order here: https://geni.us/dhPKc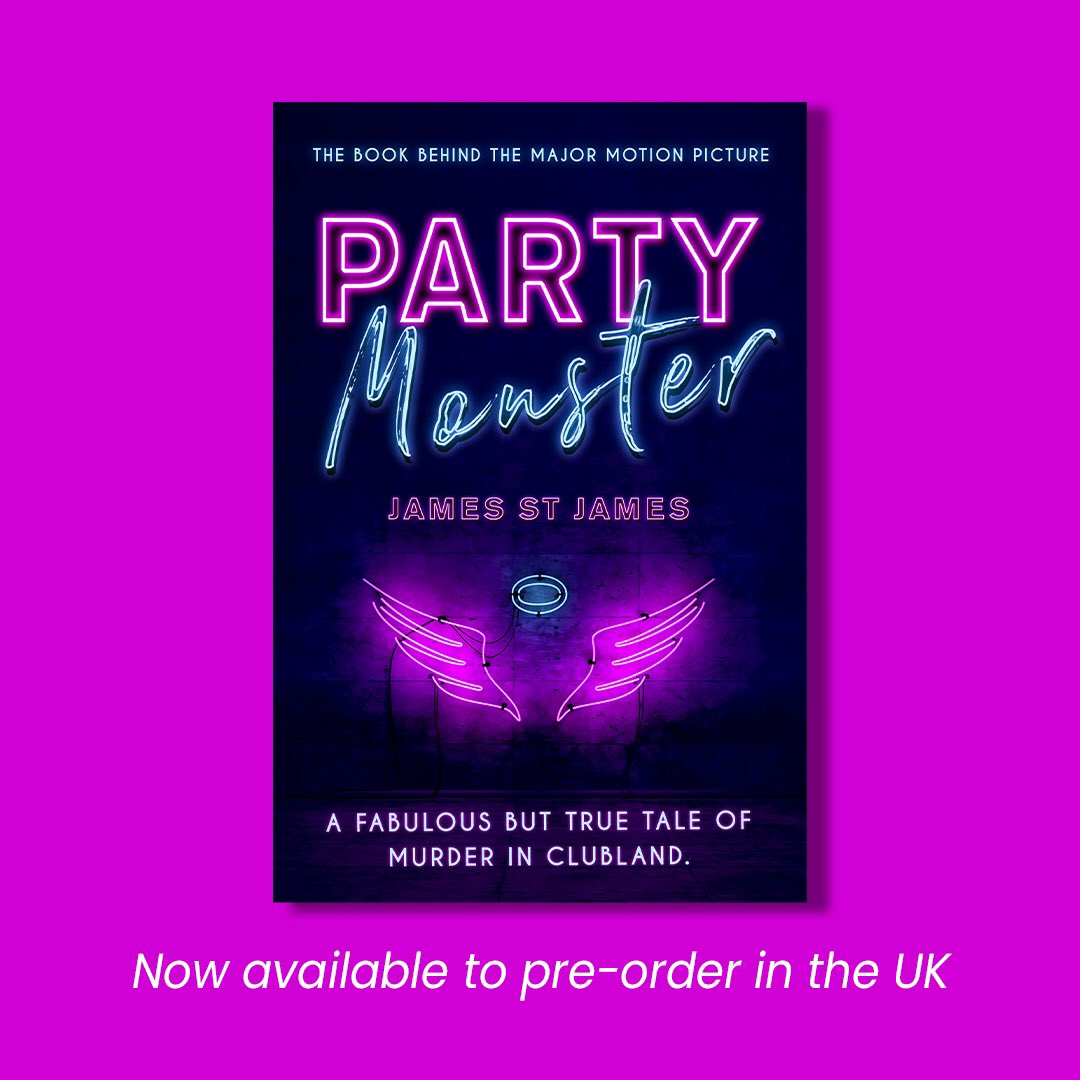 While you're at it, be sure to check out more of James on the exclusive WOW Presents Plus collection, James-a-Palooza streaming now.
Plus, listen to Night Fever, where James and co-hosts Fenton Bailey and Randy Barbato talk to the leading New York nightlife figures of the 1970s, '80s, '90s, and beyond. Featured guests include Dianne Brill, Michael Musto, Peter Gatien, Lisa Edelstein, Moby, and Joey Arias among others. It's campy, it's gossipy, it's jaw-droppingly funny…definitely must-hear podcasting.