In America, the fight against police brutality and systemic racism has had more momentum than ever before, with Black Lives Matter peaceful protests being demonstrated across all 50 states, and across the globe.
The core of the movement is about human rights rather than civil rights, and it demands for a fundamental reordering of society and laws, where Black lives are free from the systematic dehumanization that has been ingrained in the foundations of this country for far too long.
If you are a non-Black person of color or a white ally, being non-racist is simply not enough. In order to fight systematic racism, we have to understand it first. It is time to commit to learning about Black history, unlearning white supremacism, and engaging in proactively anti-racist behavior by identifying how we individually contribute to these systems of injustice.
Below we've gathered movies, TV shows, podcasts, books, and other resources to absorb and learn about the history of systemic racism.
Movies to Watch
13th
What it's about: Filmmaker Ava DuVernay explores the history of racial inequality in the United States, focusing on the fact that the nation's prisons are disproportionately filled with African-Americans.
Stream on Netflix here. Stream on YouTube here.
Disclosure
What it's about: Executive produced by Laverne Cox and produced by Sam Feder, the film takes an in-depth look at Hollywood's depiction of transgender people and the impact of their stories on transgender lives and American culture, explained by trans individuals in the industry themselves.
Stream on Netflix here.
If Beale Street Could Talk
What it's about: The award-winning film by Barry Jenkins showcases early 1970s Harlem, where daughter and wife-to-be Tish vividly recalls the passion, respect and trust that have connected her and her artist fiancé Alonzo Hunt, who goes by the nickname Fonny. Friends since childhood, the devoted couple dream of a future together, but their plans are derailed when Fonny is arrested for a crime he did not commit.
Stream on Hulu here.
Whose Streets?
What it's about: An account of the Ferguson uprising as told by the people who lived it, and how the killing of 18-year-old Michael Brown inspired a community to fight back and sparked a global movement.
Stream on Hulu here.
Just Mercy
What it's about: Starring Michael B. Jordan and Jamie Foxx, this powerful true story that follows young lawyer Bryan Stevenson and his battle for justice as he defends a man sentenced to death, despite evidence proving his innocence.
Stream on Amazon Prime here.
The Hate U Give
What it's about: Based on the 2017 novel by Angie Thomas, this film stars Amandla Stenberg as 16-year-old Starr Carter who bounces between the worlds of her predominantly black neighborhood, and her wealthy predominantly white private school. The uneasy balance between these worlds is soon shattered when she witnesses the fatal shooting of her childhood best friend at the hands of a police officer.
Stream on Hulu here.
I Am Not Your Negro
What it's about: Director Raoul Peck envisions Remember This House, the book James Baldwin never finished. It is a journey into black history that connects the civil rights movement to #BlackLivesMatter, questioning black representation in Hollywood and beyond.
Stream on Amazon Prime here.
LA 92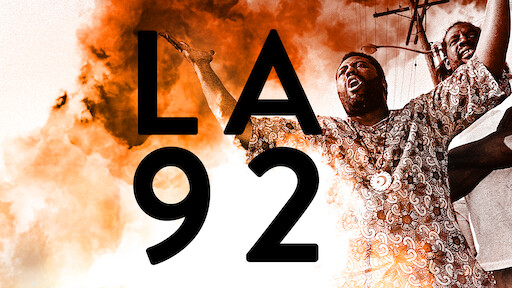 What it's about: Previously unseen footage is shaped into a fresh and timely retelling of the 1992 Rodney King trial — and the verdict that sparked civil unrest.
Stream on Netflix here.
What Happened, Miss Simone?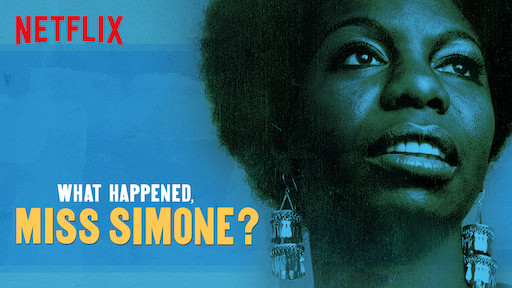 What it's about: A documentary about the life and legend Nina Simone, an American singer, pianist, and civil rights activist labeled the "High Priestess of Soul" who achieved fame, fortune, and legend status. But she wanted more. She wanted equality.
Stream on Netflix here.
Strong Island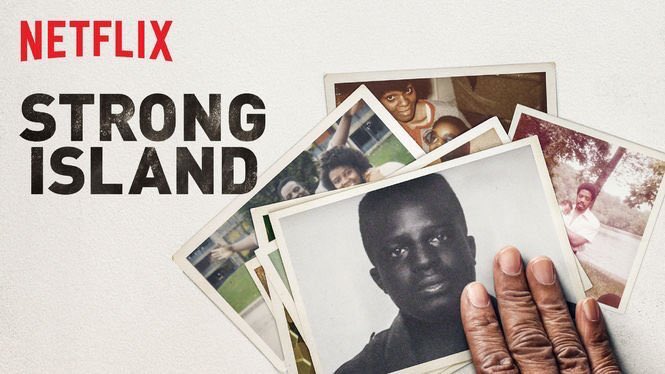 What it's about: The forces of family, grief, and racial injustice coverage in this Oscar-nominated documentary explores the murder of filmmaker Yance Ford's brother.
Stream on Netflix here.
Shows to Watch
Explained: The Racial Wealth Gap
What it's about: Explained is a great series to learn about a multitude of topics and issues. But this particular part of the series explores how slavery, housing discrimination, and centuries of inequality have led to a racial wealth gap.
Stream on Netflix or YouTube for free.
When They See Us
What it's about: Based on a true story, this series follows 5 boys, Kevin Richardson, Raymond Santana, Antron McCray, Yusef Salaam, and Korey Wise, who were arrested for a crime they didn't commit, and prosecuted on charges related to the rape and assault of a woman in Central Park, New York City in 1989. The series tackles the criminal justice system's mistreatment of Black and brown boys from childhood to adulthood.
Stream on Netflix.
Black America Since MLK: And Still I Rise
What it's about: In this series, Henry Louis Gates Jr. embarks on a deeply personal journey through the last 50 years of African American history.
Stream on Amazon Prime here.
POSE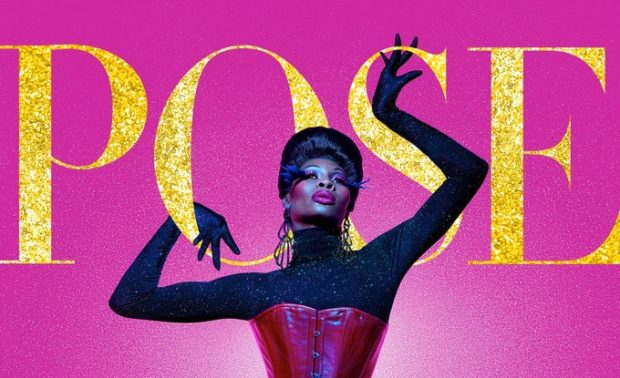 What it's about: Set in the 1980s, Pose explores the lives of a queer Black community, specifically highlighting the violence and struggles of Black trans women, and the juxtaposition of several segments of life and society in New York: the ball culture world, the rise of the luxury Trump-era universe, and the downtown social and literary scene.
Stream on Netflix here.
Podcasts to Stream
About Race
Hosted by Reni Eddo-Lodge, this podcast features key voices from the last few decades of anti-racist activism and looks at the recent history that lead to the politics of today. Listen here.
Pod for the Cause
Hosted by The Leadership Conference on Civil and Human Rights, this podcast promotes a just, inclusive, and fair democracy that works for everyone. It's for those who want change and want to listen to deep conversations about race issues. Listen here.
1619
A podcast by The New York Times, it discusses how slavery has transformed America, connecting the past and present through storytelling. It is hosted by Nikole Hannah-Jonas, an American investigative journalist known for her coverage of civil rights in the United States. Listen here.
Small Doses with Amanda Seales
Hosted by comedian Amanda Seales, she explores the truths of everyday life as a Black woman in the industry, from racial stereotypes, to hair, to being a Black intellectual. Listen here.
Code Switch
A race and culture outlet and a weekly podcast from NPR. Hosted by Shereen Marisol Meraji and Gene Demby, the podcast "tackles the subject of race head-on," covering everything from race to the coronavirus. Listen here.
Of course, there are many other Black films, TV series, and podcasts to learn from and no single one can fully encapsulate racism in the U.S., so please also look to resources beyond this list to further your knowledge.
Books to Read
We suggest supporting Black-owned book stores for the titles below.
The New Jim Crow: Mass Incarceration in the Age of Colorblindness by Michelle Alexander
A stunning account of the rebirth of a caste-like system in the U.S., one that has resulted in millions of Black Americans locked behind bars and then relegated to a permanent second-class status—denied the very rights supposedly won in the Civil Rights Movement.
Me and White Supremacy: Combat Racism, Change the World, and Become a Good Ancestor by Layla Saad
An indispensable resource for white people who want to challenge white supremacy but don't know where to begin.
So You Want to Talk About Race by Ijeoma Oluo
In order to dismantle white supremacy, we must be able to clearly name it. This book answers some of the most common questions we hear from white people about racism in chapters such as, "Why am I always being told to 'check my privilege'?", "Is police brutality really about race?" and "What are microaggressions?"
Road Map for Revolutionaries by Elisa Camahort Page, Carolyn Gerin, and Jamia Wilson
People are currently asking themselves what can we do in this moment. How can we show up both in the streets, and in our homes? And how can we do so in a way that is smart, sustainable and effective? This handbook is for people of all ages and backgrounds who are ready to step into advocacy and activism, but don't know where to begin, covering topics such as staying safe at protests, supporting marginalized communities, online privacy and how to keep up the fight for the long term.
When They Call You a Terrorist by Patrisse Cullors and Asha Bandele
The co-founders of Black Lives Matter share their memoir of the prejudice and persecution that many Black Americans experience at the hands of law enforcement.
For additional anti-racist readings, check out a masterlist here.
Actions to Take
Now that you've learned the origins of systemic racism, take a step further from learning and support the fight for justice through donations to key organizations, memorial and bail funds, contacting government officials and flooding voicemail boxes, signing petitions, voting, and supporting Black voices and businesses.
To get started, check out "Ways We Can All Help Victims' Families and Get Involved With Black Lives Matter Organizations" here for an ongoing list of organizations to donate to, petitions to sign, and ways to further educate yourself.
Below are some additional useful comprehensive Google Documents:
Comprehensive Directory with Mental Health Resources