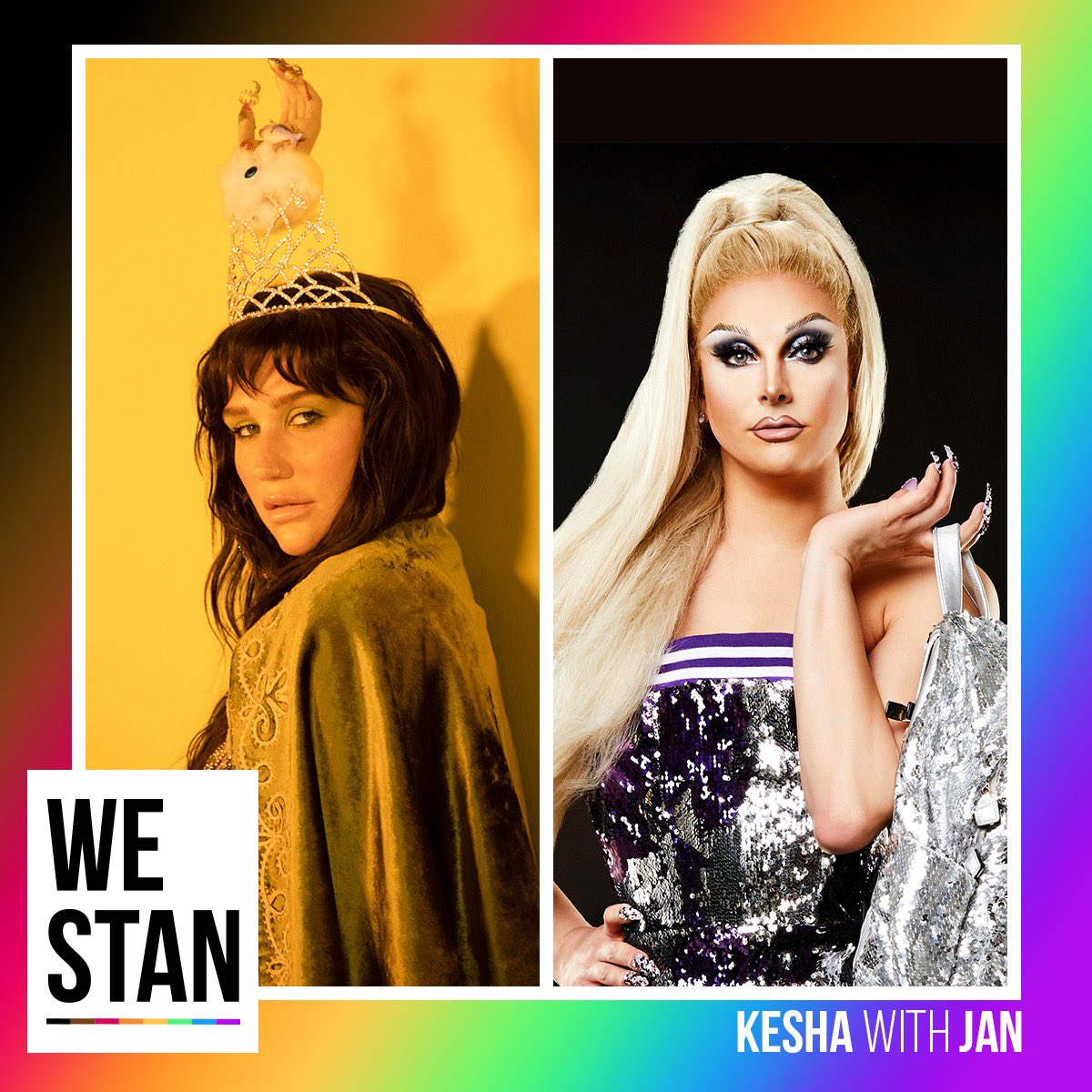 Legends recognizing legends! The heroes and queens you stan are sitting down to discuss Pride on our new series with Legacy Recordings, We Stan.
It has been 51 years since the Stonewall Riots of 1969 officially started what is now known as Pride Month, and now Kesha is taking a moment to look back on the flagship moment in LGBTQ+ history with RuPaul's Drag Race Season 12's Jan.
We Stan features queens from Drag Race pairing up with some of their favorite superstars to discuss their experience with and support of the LGBTQ+ community.
Don't miss out! The full episode premieres Thursday, July 2nd! Don't miss the kickoff episode with Trinity the Tuck and Cyndi Lauper coming up tomorrow, Tuesday, June 30 on the WOW Presents YouTube channel.