On March 13, 2020, Breonna Taylor, a bright, young, selfless, and essential EMT, was fatally shot by Louisville Metro Police officers (LMPD). The officers, Sergeant Jonathan Mattingly, Detective Brett Hankison, and Detective Myles Cosgrove forced entry with a battering ram into Breonna's home without first knocking or announcing that they were police officers. They were searching for two people who were already in police custody, and they arrived at the wrong address.
Mattingly, Hankison, and Cosgrove illegally entered Breonna's home and fired 22 shots. Breonna was shot 8 times as she was asleep on her bed.
An aspiring nurse, she had dedicated her whole life to serving others. Until her death, Breonna had been working as an EMT in Louisville when the coronavirus pandemic hit, working at two hospitals to save lives in her community. She survived repeated exposure to COVID-19 only to have her life cut short by illegal police action and violence. "Breonna should not be dead," her mother Tamika Palmer said. "Some days I feel like I can't breathe without her. This should never happen to another family."
Months have passed, and enough is enough. It is time to act and to demand justice for Breonna and her family. The investigation of this murder has been taken up by Kentucky Attorney General Daniel Cameron as well as the FBI Louisville field office, but there has not been any transparency about the timeline on these investigations. In fact, the police incident report which was released yesterday was virtually blank.
We demand swift action to bring justice to Breonna Taylor. The officers who murdered her are still being paid at the moment and have faced no repercussions from their vile actions. Below are actions you can take immediately to demand for their arrests and to bring attention to Breonna's case, no matter where you are in the country.
Visit StandwithBre.com
For updated information, check the official Stand with Bre website on ways you can continuously help until justice is served.
Sign the Petitions
Change.org (Do not donate money to change.org as it will not go toward Breonna's family; instead donate to her official GoFundMe)
Call Mayor Greg Fischer
Call Louisville Mayor Greg Fischer and demand he fire the officers who murdered Breonna now: (502) 574-2003. You can also send an email directly to him by clicking here.
Call Attorney General Daniel Cameron
Call Kentucky Attorney General Daniel Cameron at (502)696-5300 to demand the three officers be charged.
Call interim LMPD Police Chief Robert Schroeder
Call interim LMPD Police Chief Robert Schroeder at (502)574-7111 to demand the investigation into Breonna's death be completed immediately and the details shared with lawyers for Breonna's family and the Attorney General.
Vote to Ban No-Knock Warrants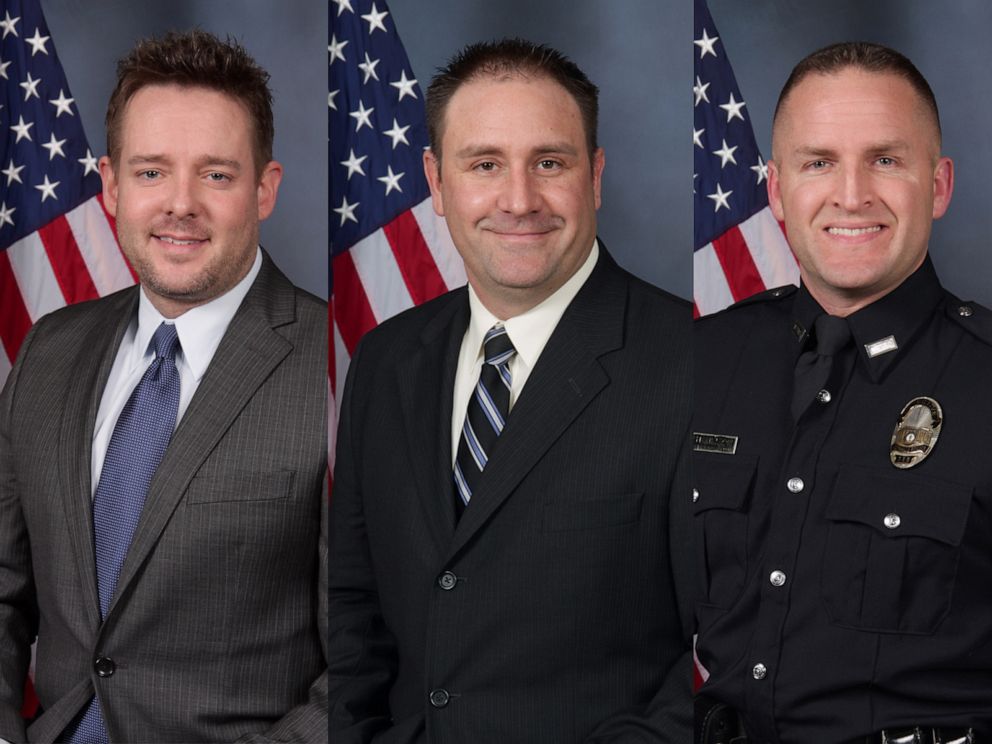 If you are a resident of Louisville, you can specifically call your city council members and demand they vote to ban no-knock warrants at an upcoming vote. The no-knock warrant that police had used in Breonna's murder completely violates the constitutional rights to reasonable search and seizure. By law, police must be legally obligated to announce themselves before breaking and entering into a home privately owned by American civilians. Legislation to federally ban no-knock warrants must be passed in Congress and signed by the President; what happened to Breonna was a complete violation of her constitutional rights, and threatens the rights of all American citizens. A special session must be intervened by Congress to discuss the constitutionality of no-knock warrants immediately. 
UPDATE (6/11/20) The Louisville, Kentucky, metro council unanimously voted to pass Breonna's Law, banning no-knock search warrants. The council voted 26-0 in favor of the ordinance. The 3 LMPD officers have not yet been charged.
Say Her Name
Breonna's mother asks that we all say her name. Keep sharing information and keep talking about this. Use the hashtags #StandWithBre #JusticeforBre #BreonnaTaylor. Do not let the discussion fade!