On March 13, 2020, Breonna Taylor, a bright, young, selfless, and essential EMT was fatally shot by Louisville Metro Police officers (LMPD). The officers, Sergeant Jonathan Mattingly, Detective Brett Hankison, and Detective Myles Cosgrove forced entry with a battering ram into Breonna's home without first knocking or announcing that they were police officers. They were searching for two people who were already in police custody, and they arrived at the wrong address.
Mattingly, Hankison, and Cosgrove illegally entered Breonna's home and fired 22 shots. Breonna was shot 8 times as she was asleep on her bed.
An aspiring nurse, she had dedicated her whole life to serving others. Until her death, Breonna had been working as an EMT in Louisville when the coronavirus pandemic hit, working at two hospitals to save lives in her community. She survived repeated exposure to COVID-19 only to have her life cut short by illegal police action and violence. "Breonna should not be dead," her mother Tamika Palmer said. "Some days I feel like I can't breathe without her. This should never happen to another family."
Months have passed, and enough is enough. It is time to act and to demand justice for Breonna and her family. The investigation of this murder has been taken up by Kentucky Attorney General Daniel Cameron as well as the FBI Louisville field office, but there has not been any transparency about the timeline on these investigations. In fact, the police incident report which was released yesterday was virtually blank.
We demand swift action to bring justice to Breonna Taylor. The officers who murdered her are still being paid at the moment and have faced no repercussions from their vile actions. Below are actions you can take immediately to demand for their arrests and to bring attention to Breonna's case, no matter where you are in the country.
Visit StandwithBre.com
For updated information, check the official Stand with Bre website on ways you can continuously help until justice is served.
Sign the Petitions
Change.org (Do not donate money to change.org as it will not go toward Breonna's family; instead donate to her official GoFundMe)
Call Mayor Greg Fischer
Call Louisville Mayor Greg Fischer and demand he fire the officers who murdered Breonna now: (502) 574-2003. You can also send an email directly to him by clicking here.
Call Attorney General Daniel Cameron
Call Kentucky Attorney General Daniel Cameron at (502)696-5300 to demand the three officers be charged.
Call interim LMPD Police Chief Robert Schroeder
Call interim LMPD Police Chief Robert Schroeder at (502)574-7111 to demand the investigation into Breonna's death be completed immediately and the details shared with lawyers for Breonna's family and the Attorney General.
Vote to Ban No-Knock Warrants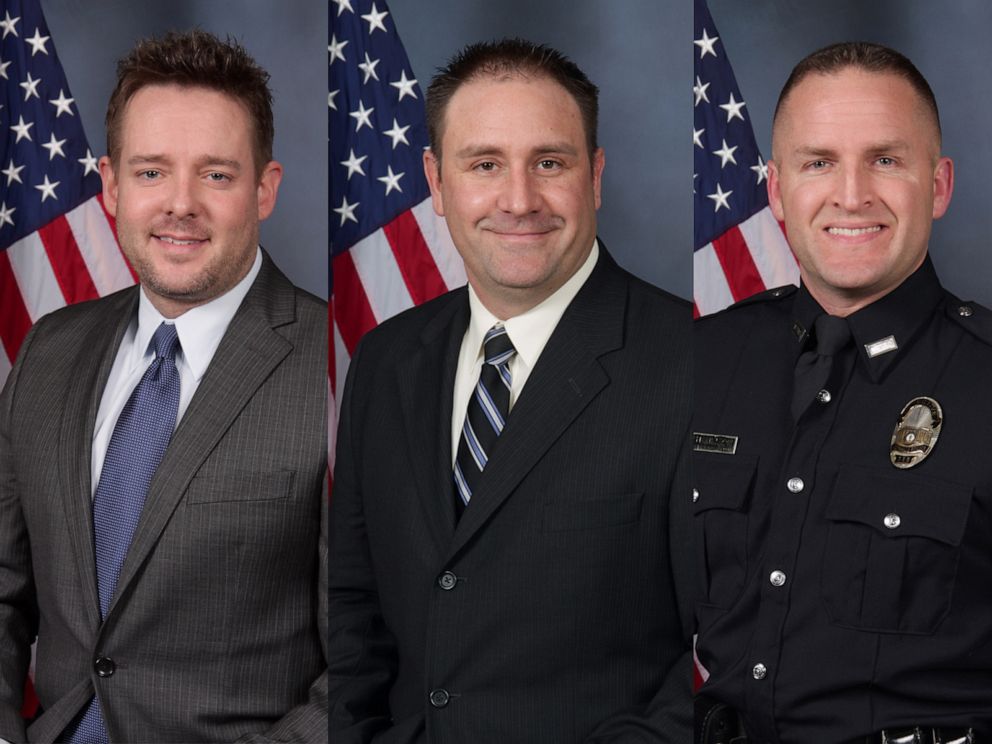 If you are a resident of Louisville, you can specifically call your city council members and demand they vote to ban no-knock warrants at an upcoming vote. The no-knock warrant that police had used in Breonna's murder completely violates the constitutional rights to reasonable search and seizure. By law, police must be legally obligated to announce themselves before breaking and entering into a home privately owned by American civilians. Legislation to federally ban no-knock warrants must be passed in Congress and signed by the President; what happened to Breonna was a complete violation of her constitutional rights, and threatens the rights of all American citizens. A special session must be intervened by Congress to discuss the constitutionality of no-knock warrants immediately.
UPDATE (6/11/20) The Louisville, Kentucky, metro council unanimously voted to pass Breonna's Law, banning no-knock search warrants. The council voted 26-0 in favor of the ordinance. The 3 LMPD officers have not yet been charged.
UPDATE (8/4/20) Bianca Austin, the organizer behind Breonna Taylor's GoFundMe page posted the update below.
I want to start by offering our deepest gratitude and appreciations to everyone who has reach out to Breonna's family especially her mother Tamika Palmer. We want you to know how much we appreciated the support you all have shown. This grief would be much harder to handle without the kindness and support from all of you. Breonna was such a joy; she was so vibrant and full of life. She was the one who kept the family together and now she will unify the world. We are so blessed to have had 26 years with her and she will forever be with us in loving memories. Thank you so much for your expressions of love and sympathy.
We are so grateful for generosity everyone has shown. Here are some details on how the donations will be used. Tamika Palmer has set up a foundation in Breonna's honor. Tamika feels it is important at this time to focus on police reform. We are at a defining moment in American policing history. Clearly, the system that we have now isn't working for a lot of people in the city of Louisville. We have a window of opportunity for both police and the communities they serve to establish standardized ethical and professional practices within the system. The need is for better police officers, reasonable rules of engagement, more accountability and a focus on law enforcement, in some cases with a smaller force. Breonna loved kids especially babies, so it is very important that we establish programs for our youth. We need more programs in our community to make sure our kids have resource that can boost academic performance, reduce risky behaviors, promote physical health, and provide a safe, structured environment.
In the future this foundation will also help people who want to pursue a career as an EMT, Emergency Medical Technician or an RN, Registered Nurse with scholarships. This program will be something different from the one University of Louisville has set up. Breonna was also all about women empowerment, there will also be resources and mentors provided for women who's looking to start their own business. Also there is a variety of charitable organization and other foundations of Tamika's choice she has chosen to donate to. In our ongoing efforts to pursue Justice for Breonna funds will also be used to support the family with any legal fee, travel expenses and any matters concerning the fight for Justice for Breonna Taylor etc. These donations will also be used to aid Breonna's mother Tamika Palmer. Please bare with us as we work out all the details are able to provide you with more updated accurate information.
In the meantime, please help us continue to not only fight for Justice for Breonna Taylor but fight for long judicial changes so no one will experience this pain at the hands of incompetent. Take action now !!!!!!!

Demand The Mayor and City Council address the use of force by LMPD.

Fire and revoke the pensions of the officers that murdered Breonna. Arrest, charge, and convict them for the murder of Breonna Taylor.

Provide all necessary information to a local, independent civilian community police accountability council #CPAC.

Create policy for transparent investigation process due to law enforcement misconduct.

Drop all charges for Kenneth Walker, Breonna's boyfriend, who attempted to defend them and their home. Although the state has dropped charges, federal charges should be dropped also.

Eliminate No Knock warrants in ALL 50 states

NEW: NOW Special Prosecutor State AG Daniel Cameron (Contact again) 502-696-5300
Contact Form; [email protected]
• Mayor Greg Fischer (502) 574-2003 [email protected]

• Commonwealth's Attorney Thomas Wine [email protected]

• LMPD Chief Steve Conrad (502) 574-7660

• Kentucky Gov. Andy Beshear (502) 564-2611

• NEW: Police Public Integrity Unit (502) 574-2136

• NEW: Louisville Metro Council (502) 574.3902

• NEW: Additional City Gov't Contacts
https://www.lfpl.org/how-to/pdf/How-to-reach-elected-officials.pdf

MAKE CALLS & SEND EMAILS for Breonna to the investigative agencies, institutions and individuals in charge and make the demands known!
For those of you have been on the grounds peacefully marching and protesting for over the past 60 days, we are so grateful for each and every one of you. We cannot fight this fight without you. We recognize your determination and dedication to the family for Justice for Breonna Taylor. We are so greatly appreciative and words cannot express our gratitude.
Again we would like to express how grateful we are for all of you all support, we will not have made it thus far without you. For those of you who would like to send cards, paintings, etc. you can send to
P.O. BOX 161538 Louisville, KY 40258
Say Her Name
Breonna's mother asks that we all say her name. Keep sharing information and keep talking about this. Use the hashtags #StandWithBre #JusticeforBre #BreonnaTaylor. Do not let the discussion fade!