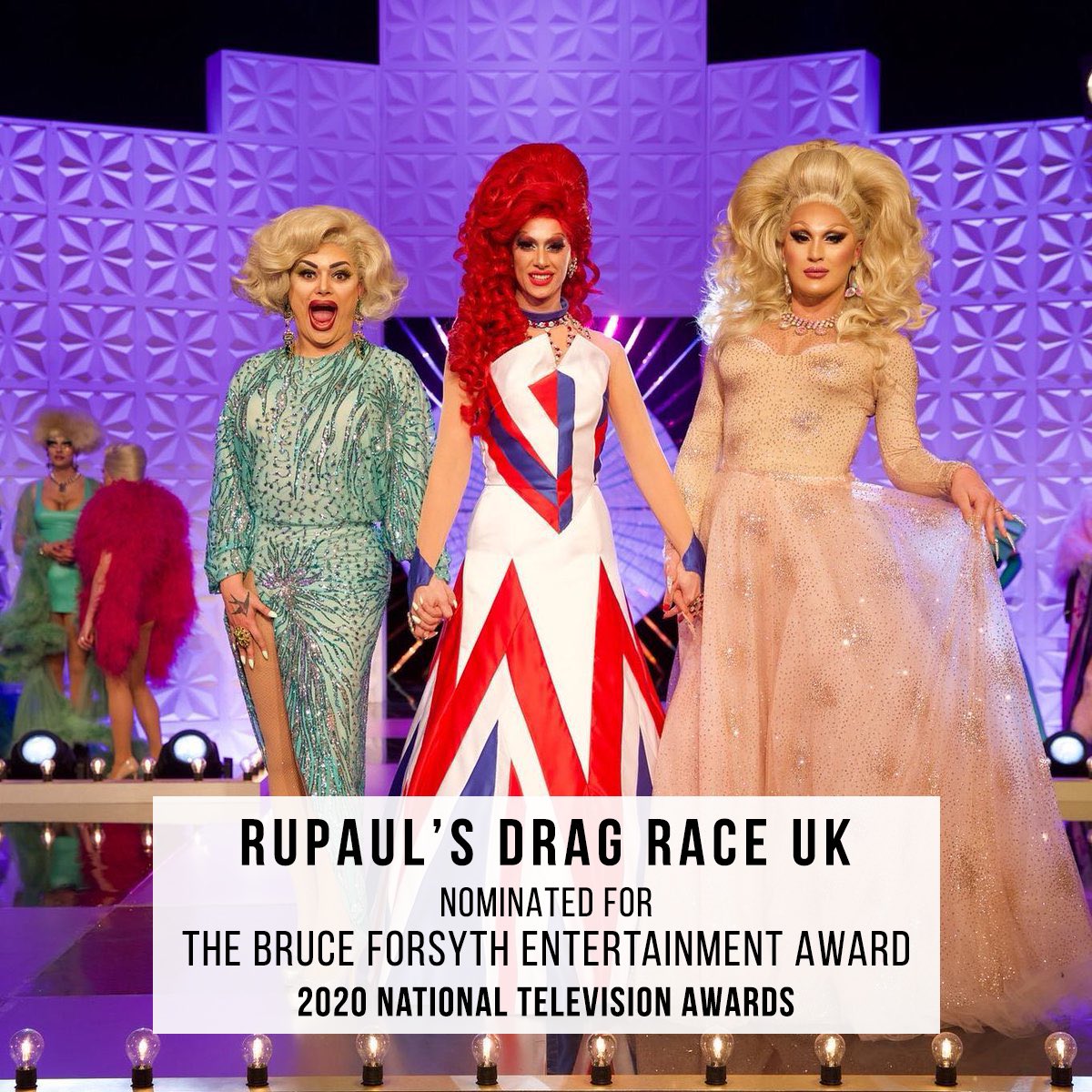 The 25th Annual National Television Awards is back to celebrate television excellence! We're excited to announce that RuPaul's Drag Race UK has been nominated for The Bruce Forsyth Entertainment Award and RuPaul has been nominated for Best TV judge.
If you want to make sure your fave competition series and Mother Ru take home the crown, be sure to vote, as the winners of the night are totally in your hands!
Who wins is up to YOU, and voting is now open! Show some love and make sure you cast in your vote here. All you have to do is vote for your favorites on categories of your choice and press "submit."
Votes must be in by noon on Tuesday, January 28th. The results will be revealed at the NTAs on January 28th, LIVE on ITV at 7:30 p.m.

RuPaul's Drag Race UK is available to watch on BBC One on Fridays at 11:25 p.m. (GMT) and on WOW Presents Plus!