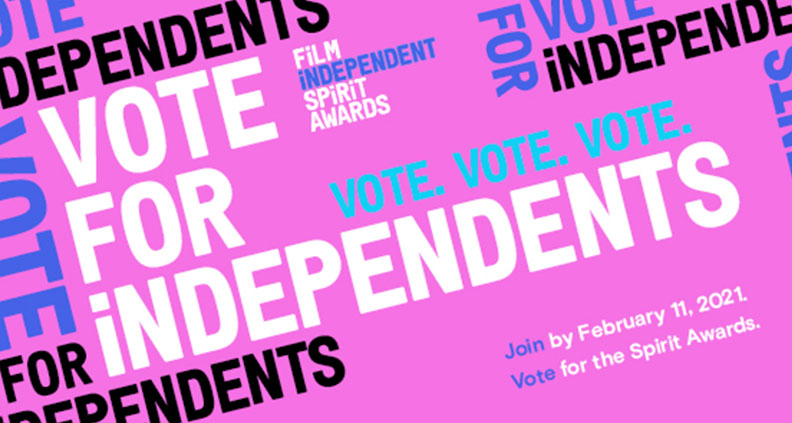 Herstory in the making! Today, Film Independent announced their 2021 Spirit Award nominees, revealed by Barry Jenkins, Olivia Wilde and Laverne Cox with TV categories included for the very first time!
Check out the full list now on filmindependent.org!
The 2021 Film Independent Spirit Awards will be broadcast Thursday, April 22 at 10:00 pm ET/7:00 pm PT exclusively on IFC and AMC+.