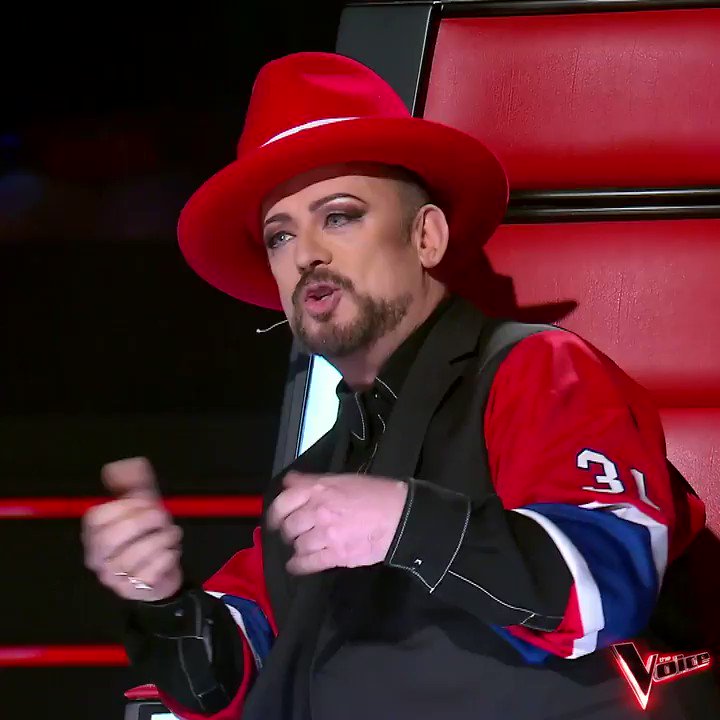 The Voice Australia is in its eight season, and coach Boy George just stormed off the set during the show's blind auditions phase.
Twenty-year-old Daniel Shaw had finished a performing Beneath Your Beautiful accompanied by piano. All of the coaches pressed the "YES!" button.
Things got a little tense when George asked the contestant if he played guitar. Shaw responded.
"I can play guitar but no one really cares if I play guitar."
George asked surprised,
"No one cares? I do….

I think after that comment, go with Delta.

'No ones cares if I play guitar?' What a weird thing to say…"
He was referring to fellow coach Delta Goodrem. Then he storms off the set.
So far, none of the contestants have yet chosen George as their coach. Wonder if he'll be back?
Watch.
(Photo, screen grab; via CNN)